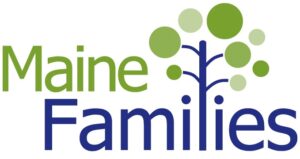 Baby on the way or a newborn at home? Call Maine Families program serving Kennebec and Somerset Counties.
The Maine Families Program understands that all parents want the best for their babies. Our caring and professional home visitors will partner with you to access the information and resources that can support the physical and emotional health of your baby and entire family. Services are tailored to meet your individual family needs.
Parents who live in Kennebec or Somerset County and are expecting or have a newborn at home are invited to take part in the program. There is no cost to participate.
Information provided to parents includes the following topics:
Pregnancy
Baby and Child Health Care
Breastfeeding/Formula Feeding
Nutrition
Immunizations
Discipline
Toilet Training
Child Safety
Household Safety
Local Resources
Developmental Screening
Playgroups
Other Organized Family Events
For more information about Maine Families call:
Kennebec County – 859-1578
Somerset County – 859-2537 or 474-8487 ext. 2537
Playgroups Offered
Activities include:
Arts & Crafts
Story time
Puppet Play
Parachute Play
Streamer play
For more information please call 859-1578.
Resources
Maine Families
The Maine Children's Trust
Maine Secretary of State Kids' Page
Growing Years Parenting Info
Prevent Child Abuse America
SKCDC
Lithgow Public Library – Augusta
Lawrence Public Library – Fairfield
Hubbard Free Library
Skowhegan Free Public Library
Waterville Public Library
Gardiner Public Library
Winslow Public Library
Winthrop Public Library
Oakland Public Library
Funding is provided by the Maine Department of Health & Human Services, Division of Child and Family Health.
Hear From One of Our Program Leaders