Source: purplecrying.info
A New Way To Understand Your Baby's Crying
The Period of PURPLE Crying is a new way to help parents understand this time in their baby's life, which is a normal part of every infant's development. It is confusing and concerning to be told your baby "has colic" because it sounds like it is an illness or a condition that is abnormal. When the baby is given medication to treat symptoms of colic, it reinforces the idea that there is something wrong with the baby, when in fact, the baby is going through a very normal developmental phase. That is why we prefer to refer to this time as the Period of PURPLE Crying. This is not because the baby turns purple while crying. The acronym is a meaningful and memorable way to describe what parents and their babies are going through.
The Period of PURPLE Crying begins at about 2 weeks of age and continues until about 3-4 months of age. There are other common characteristics of this phase or period, which are better described by the acronym PURPLE.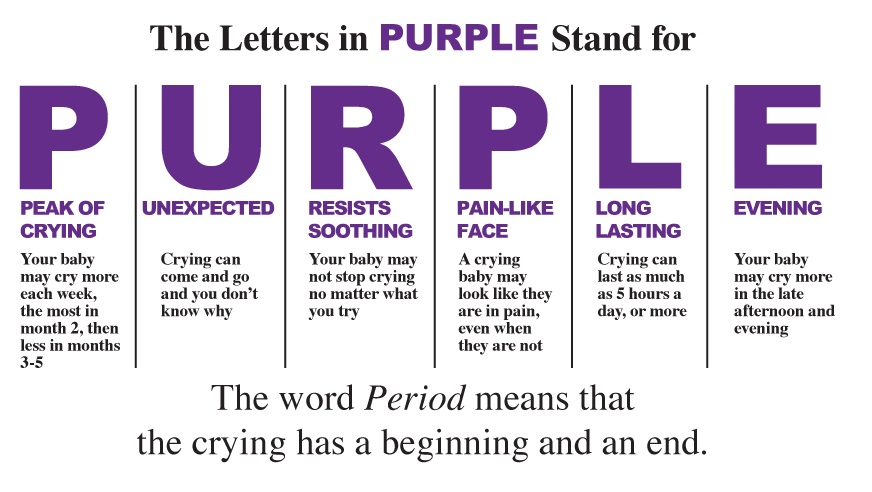 Click here to visit the State of Maine Click for Babies website.