Posted November 2, 2023
centralmaine.com
Skowhegan-area school superintendent named top administrator in Maine
The Maine School Superintendents Association this week named MSAD 54's Jon Moody the superintendent of the year.
BY JAKE FREUDBERG
MORNING SENTINEL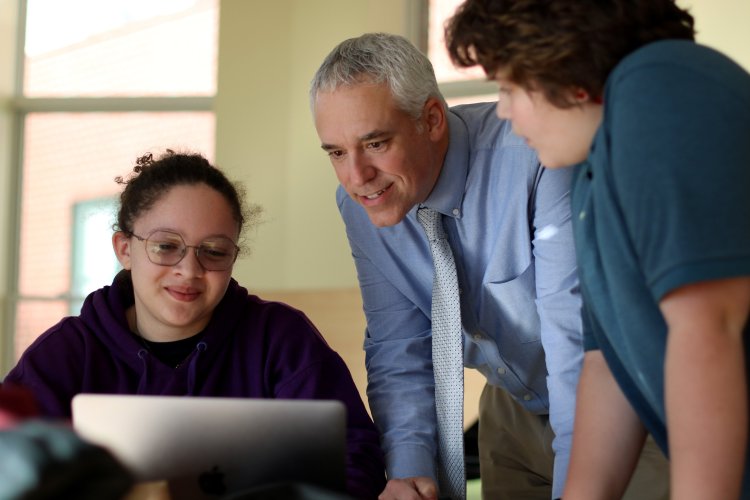 SKOWHEGAN — Superintendent Jon Moody, who has navigated Maine School Administrative District 54 through the COVID-19 pandemic, pushed for a new consolidated elementary school and handled other formidable challenges, has been named the state's school superintendent of the year.
Moody was named the top superintendent this week by the Maine School Superintendents Association, which called him an "incredibly effective" leader and praised his communication skills and community engagement.
"It's incredibly humbling," Moody told the Morning Sentinel on Thursday. "I am super fortunate to work with amazing educators — pre-K through 12 in all of our schools, including our administrators. That's what makes a great superintendent."
Moody has led MSAD 54, which enrolls students from Canaan, Cornville, Mercer, Norridgewock, Skowhegan and Smithfield, since 2020. As superintendent, he has had to incorporate distance learning for students during the pandemic, mediate a contentious debate over changing the Skowhegan Area High School mascot and oversee the $75 million elementary school building project, slated to open in 2025.
The new elementary school is expected to include an early childhood learning center for children as young as 6 weeks old, developed and operated in partnership with the Kennebec Valley Community Action Program.
Moody has been a "transformative" leader in developing a vision for early childhood education in the district, according to Nicole Chapman, head of KVCAP's Somerset County Early Childhood Collaborative.
Moody, whose mother was a special education teacher, came to MSAD 54 in 2016 as assistant superintendent after four years as principal at Messalonskee High School in Oakland.
He began his career in education in 1998 as a history and government teacher at Dirigo High School in Dixfield.