Support, guidance and education for YOUR family!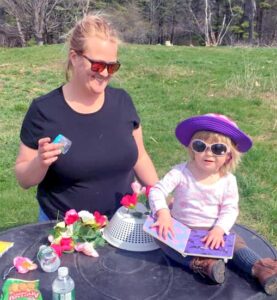 "My daughter loved the Read Your Way Through the Month of May activity.  My home visitor had to bring us more stickers as my daughter wanted to continue putting them on the calendar whenever we read a book, even after the activity ended!"
~ Kayla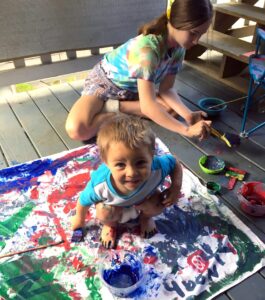 "Our home visitor often brings fun art projects for us to do, like painting sheets to make curtains. My son — and his big sister who got to join in the fun — had a blast!"
~ Tabetha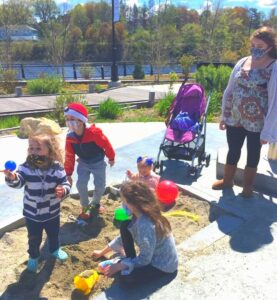 "We went to the Homoe Visiting play group in Waterville. It was so great to meet other families. My son made friends with the other toddlers and didn't want to leave!"
~ Kristen
---
The Home Visiting program gives families in Northern Kennebec and Somerset counties with children birth to age 5 the opportunity to receive Early/Head Start benefits in their homes, including:

Weekly home visit with your family's dedicated home visitor.
Community playgroups with other families.
Fun educational activities for your child to help them learn and grow.
Support, guidance, and resources designed for your family.
Click on Enrollment Information in the sidebar to complete an application. For more information, contact Amanda Neagle at (207) 859-1652 or amandan@kvcap.org.