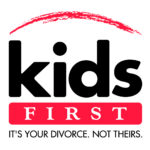 KVCAP offers a one-day, four-hour workshop, designed to help parents address problems and promote reduction of the negative effects of divorce. The workshop will address:
Children's needs as the marital and family roles change
The effects of divorce on children and children's reaction to divorce
Making decisions about parenting arrangements
Dealing with conflict without involving children
Helping children adjust to differences between households
Child care is not available. Program is for adults only. Walk-ins on the day of the class are not permitted. Certificates will be awarded upon payment and completion of the class.
2018 Schedule
All workshops are held on Saturday
8:30 a.m. – 12:30 p.m.
Check-in is 8:00 – 8:30 a.m. Please do not arrive earlier than 8 a.m.
During the winter months, workshops may be cancelled due to inclement weather. For cancellation information, please call 859-1580 the morning of the class.
Augusta Workshops
Location: MaineGeneral Medical Center
35 Medical Parkway
Main Floor in the Education Pavilion
Jan 6: Conference Room 1
Feb 3: Conference Room 2
March 3: Conference Room 2
April 7: Conference Room 2
May 5: Conference Room 1
June 2: Conference Room 1
July 7: Conference Room 1
Aug 4: Conference Room 1
Sept 1: Conference Room 1
Oct 6: Conference Room 2
Nov 3: Conference Room 1
Dec 1: Conference Room 1

Skowhegan Workshops
Location:  Redington-Fairview General Hospital
46 Fairview Avenue
Conference Room C-4
January 27
April 28
July 28
October 27
Waterville Workshops
Location: MaineGeneral Medical Center—Thayer Campus
149 North Street, Waterville
Dean 3
January 20
March 17
May 19
August 18
September 22
November 17
For more information call:
The Family Enrichment Council of Somerset & Kennebec Counties
207-859-1580
For a list of Kids First programs in the State of Maine, please select the links below: